---
特點說明 FEATURES
1.自動開路端點判別。
2.瞬間斷續的偵測。
3.自動測試無須按鍵。
4.內含充電電池,可保存輸入資料。
5.找點、手觸功能,單邊測試。
6.短、斷路與絕緣阻抗自動判別。
7.絕緣阻抗測試可達20mW。
8.內含印紙機介面。
9.自動測試計數、報告,並可連至列表機。
10.喇叭聲可調。
11.自我診斷。
1.Open wire open-side judgement.
2.Intermittent wire detection.
3.Auto scanning without any key operation.
4.Memory data backup capability.
5.Point search, hand touch and bare-end test function.
6.Open, short and insulation impedance judgement.
7.Insulation resistance up to 20MW.
8.Build in Centronics printer interface.
9.Test count & report may send to printer.
10.Speaker volume adjustable.
11.Self diagnostic white "reset" or power on.
治具 JIG
標準治具(接主機)
CONNECT WITH FE-8210
↑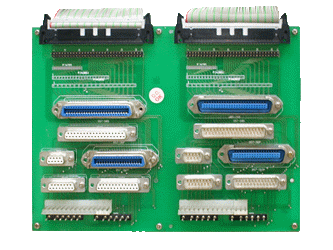 ↓
外接測試治具(視產品自製)
CONNECT WITH TEST WIRE
規格 SPECIFICATIONS
| | |
| --- | --- |
|  機  型 MODEL |  FE-8210 |
|  外觀尺寸 DIMENSION |  140mmX410mmX300mm |
|  重  量 WEIGHT |  6.5Kgs |
|  電  源 POWER SUPPLY |  AC 100V~ 240V 50/60HZ |
|  容  量 CAPACITY |  128,256,384,512點 |
|  測試速度 TEST SPEED |  512points/sec |
|  測試感度 SENSITIVITY |  Short=1kΩ Open100K,200K,300K,1M,2M,5M,10MΩ |
|  測試電流 TEST CURRENT |  10A(Max) |
|  測試電壓 TEST VOLTAGE |  15V |
|  記憶儲存 MEMORY DATA BACKUP |  Ni-Mh Rechargeable Battery |
|  治具介面 FIXTURE INTERFACE |  64-PIN IDC Connector |
|  印表介面 PRINTER INTERFACE |  DB-25s Centronics interface |
|  連線介面 PC INTERFACE (POTION) |  D25 RS232 |
|  顯  示 DISPLAY |  2*20LCD with LED backlit |
|  線際電容 INTERWIRE CAPACITANCE |  0.1Hf (Max) |
|  操作按鍵 KEY PANEL |  13 Operation keys |
|  操作溫度 OPERATING TEMPERATURE |  0℃∼50℃ |