---
特點說明 FEATURES
1.本機採用步進馬達控制,準確度高。
2.送線速度可微調。
3.面板按鍵有中、英文版,一目了然,易操作。
4.切斷長度視材質可微調。
5.專用於各式圓管切斷,切斷面平整,可切最大外徑40mm。
6.操作可單動或連動。
7.送線、切刀均可寸動操作。
1.This machine is controlled by step motor driver, which brings a more accurate result.
2.Wire feeding speed can be adjust.
3.For your convenience, both Chinese and English are showed on the control panel.
4.Depends on the input, cutting length can be adjust.
5.TSpecially for cutting round tube, neat cutting surface and the maximum OD is 40mm.
6.When operating, you can choose single cutting or continuous cutting.
7.Feeding and the cutter can be shift step by step.
 
切管範例 SAMPLES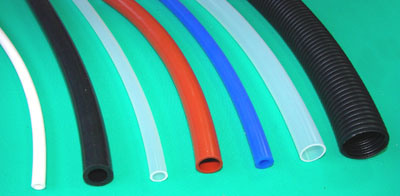 規格 SPECIFICATIONS
| | |
| --- | --- |
|  機  型 MODEL |  FE-6CR |
|  外觀尺寸 DIMENSION |  800mmX600mmX300mm |
|  重  量 WEIGHT |  60Kgs |
|  電  源 POWER SUPPLY |  AC 110V/220V 50/60HZ |
|  切斷長度 CUTTING LENGTH |  1~60000mm |
|  使用範圍 RANGE |  CR05~CR32 (MAX.40MM) |