---
特點說明 FEATURES
1. 本機採用1KW伺服馬達驅動。視大小不同端子壓著速度可多段設定,調速旋鈕裝於面板上操作簡易又快速,
顛覆傳統端子機單一速度,提升產能。
2. 端子壓著調模採電動手按微調及手動調模併用,手動調模插入把手即斷電,安全且避免因調模不良造成鉚刀損耗。
3. 全機結構採用S45C材質,韌性高、耐衝擊、靜音、少噪音、震動小、出力足。
4. 由伺服馬達直接帶動穩定性高,無傳統機械式離合器、電磁鐵、飛輪、塑鋼齒輪等零件及耗電的困擾,
可適用各廠牌 橫、直 卡模。
5. 本機可配合客戶客製模具需求,當沖床使用可壓到AWG1#50mm²線及2.5m/m厚單粒端子。
1. The Serve Motor 1KW is adapted in this machine for operation. Based on different size of terminals,
crimping speed can be set by multi-stage, speed adjusting knob installed on the main penal, easy and fast for operation,
subvert the traditional terminal machine at single speed improve the capacity.
2. Crimping by electric and manually height adjusted, the manual adjustment is inserted into the handle to cut
off the power, which is safe and avoids the damage of the rivet due to poor mold adjustment.
3. Construction by S45C steel, high toughness, impact resistance, quiet, less noise, less vibration, and sufficient output.
4. The servo motor directly drives the high stability, without the traditional mechanical clutch, electromagnet, flywheel,
plastic steel gear and other parts and power consumption. It can be applied to all brands of side type/end type applicator.
5. This machine can meet the needs of customers' special requirement. Max press can be reached to AWG1#50mm2 wire
and 2.5m/m thick single terminal.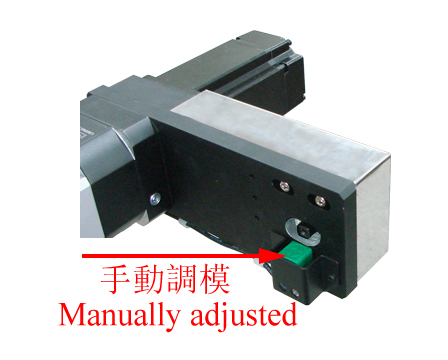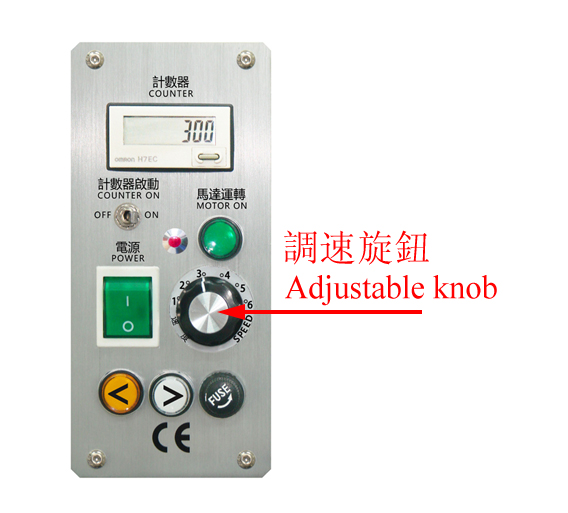 規格 SPECIFICATIONS
| | |
| --- | --- |
|  機  型 MODEL |  FE-5TS |
|  外觀尺寸 DIMENSION |  690mmX610mmX490mm |
|  重  量 WEIGHT |  110Kgs |
|  電  源 POWER SUPPLY |  AC 110V/220V 50/60Hz |
|  操作方式 OPERATIONS |  單動腳踏開關 Foot Switch |
|  出  力 STROKE STRENGTH |  5Ton |
|  衝  程 STROKE |  30mm |
|  馬  力 HORSE POWER |  1KW |