---
特點說明 FEATURES
1.斜背式設計,合乎人體工學。氣電式控制輕巧靈敏,操作容易。
2.雙動式氣缸,無彈簧斷裂之虞,出力均衡,故障少。
3.刀夾座採用倍力氣缸夾,切力穩定。特殊無痕夾座設計,夾力加倍。
4.可調式結構,視線材粗細,更換剝刀迅速。
5.適用於重電用Ø30以內電纜線及多芯電源線。

1. The hatchback design is good for ergonomic. Air electronic control is sensitive, and easy to operate.
2. Double-acting cylinder is without risks of spring broken. The power is balance with less failure.
3. Double strength clamp cylinder makes the cutting stable. Unique seamless clamp design will make the clamping force doubled.
4. Adjustable structure. Easy to change the stripping blade depends on the thickness of wires.
5. Suitable for cables within Ø30 and multi-core wires.
裁線範例 SAMPLE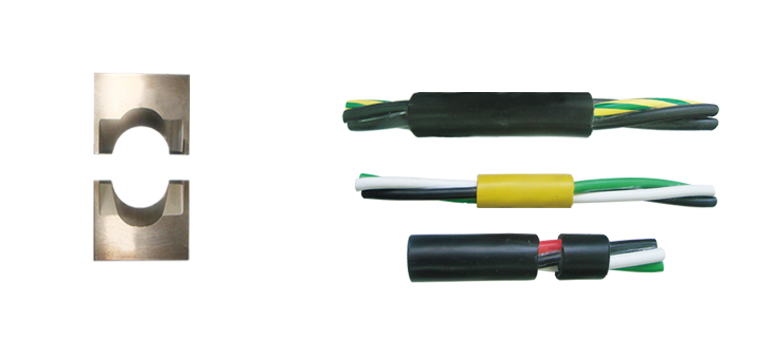 規格 SPECIFICATIONS
 機  型 MODEL

 FE-5150L

 外觀尺寸 DIMENSION

 650 x 450 x 360 mm

 重  量 WEIGHT

 42 Kgs

 氣  壓 AIR PREESUPPLY

 6 ~ 8 Kgs

 衝  程 STROKE

 150 mm

 適用線徑 APPLICABLE SIZE

 MAX.

Ø

30

mm