---
特點說明 FEATURES
1.本機採用伺服馬達驅動,靜音,振動小,穩定性高,出力足,減少傳統機械式零件及耗電的困擾。
2.端子壓著高度採用電動調模及手動調模併用,避免鉚刀因調模不良造成損失。
3.適用各型不同端子,壓著速度可多段調整。調速旋鈕於面板上易調整。
4.可搭配各廠牌橫,直式卡模。
1.This machine is driven by servo motor, quiet, low vibration, high stability, sufficient output,
reducing the trouble of traditional mechanical parts and power consumption.
2.The clamping height of the terminal is electrical adjusted or manually adjusted to avoid loss of the rivet due
to poor mold adjustment.
3.Applicable to different type of terminals, the pressing speed can be adjusted in multi stages.
Adjustable knob is easy to adjust on the panel.
4.Suitable for each brand applicator in side type or end type.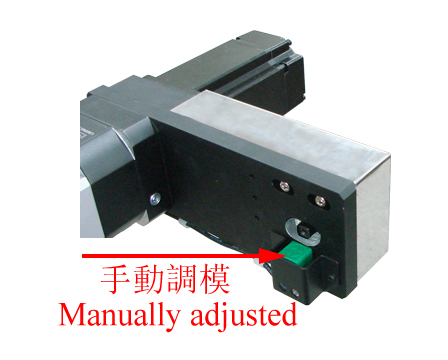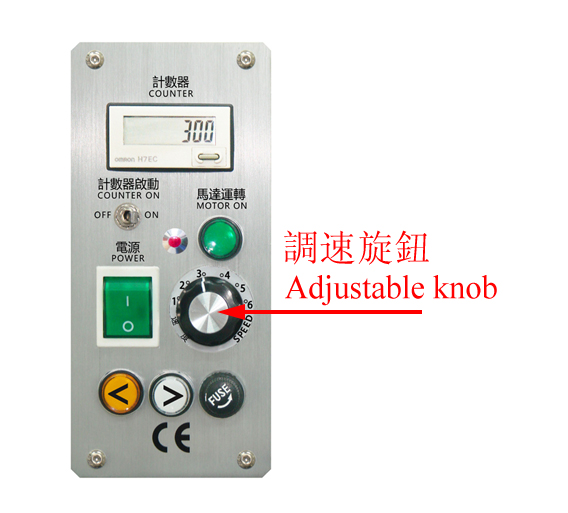 規格 SPECIFICATIONS
| | |
| --- | --- |
|  機  型 MODEL |  FE-2.5TS |
|  外觀尺寸 DIMENSION |  550mmX550mmX450mm |
|  重  量 WEIGHT |  100Kgs |
|  電  源 POWER SUPPLY |  AC 110V/220V 50/60Hz |
|  操作方式 OPERATIONS |  單動腳踏開關 Foot Switch |
|  出  力 STROKE STRENGTH |  2.5Ton |
|  衝  程 STROKE |  30mm |
|  馬  力 HORSE POWER |  750W + 減速器 (Gear Reducer) |